This summer you can beat the heat while camping in your new RV from Trailer Hitch RV dealer with these quick and easy meals for camping!  With very little prep time and loads of flavor, these easy to follow recipes are the best way to refuel after a long, summer day.  Check out our campsite cooking hacks along the way!
Kebabs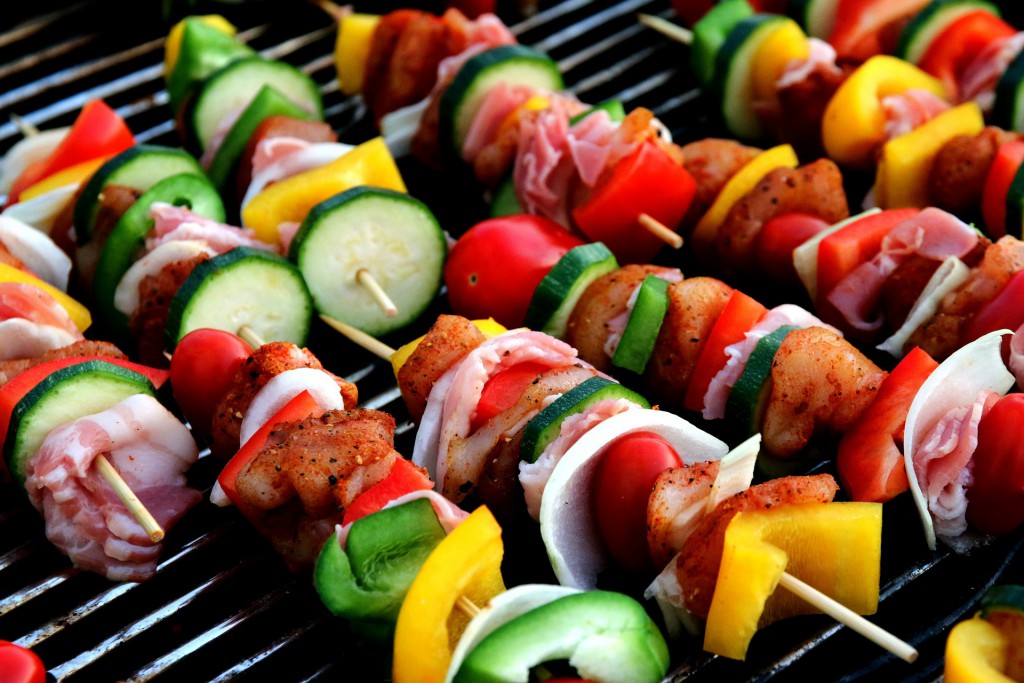 Always a favorite for campers is the classic shish-kebab.  Just slice your favorite veggies, add in some sausage, bacon, or steak, and grill!  Remember, if you're using bamboo skewers, make sure to soak them in water beforehand to avoid burning!
Campsite cooking hack: use metal hot dog/marshmallow skewers, instead of bamboo, and roast your kebabs right over the campfire for added smoky flavor!
Foil Dinners
Some of the most delicious camping meals are the most simple. For this recipe, dice up your meats and veggies, add in some seasonings, wrap it all in a foil burrito, and let it simmer above the fire.
Campsite cooking hack: if you don't have a rack to put the foils on, wrap them a couple of extra times and stick them right in the coals. They'll cook a little faster and hotter this way, so watch them carefully and use a long set of tongs to retrieve them.
Skillet S'mores
Don't forget the s'mores! Here's a super easy way to make enough s'mores for the whole family without having to roast one marshmallow at a time. Simply butter the bottom of your skillet, line it with chocolate bars, and throw in some marshmallows. Cook over very low heat until the marshmallows are soft and gooey. Then, serve as a delicious s'mores dip for your graham crackers!
Campsite cooking hack: Individually wrap your chocolate and marshmallows in foil and heat them over the fire for single-serving s'mores dip packets. Careful!  They will be hot when you pull them out!
Make time for what you love this summer by saving time in the kitchen!  These easy meals for camping can help you focus on the stuff that matters while you're on your next vacation.  Interested in more on RV living?  Contact us today or visit one of our 3 locations to view our available RVs, campers, and fifth wheels!