Travel Trailers vs Fifth Wheels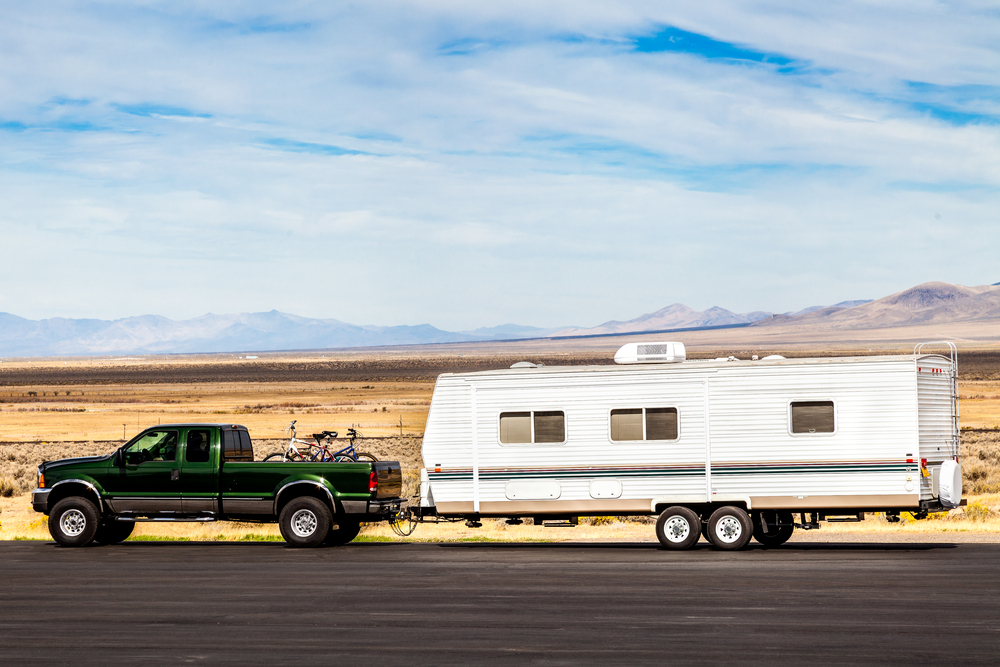 If you're ready to head out on your next adventure, a travel trailer or fifth wheel can make a lot of sense for a trip around California. At Trailer Hitch RV, we know you might be considering the advantages of both a trailer and a fifth wheel.
It's worth your time to continue reading this comparison, so you know what to expect when it comes to the similarities and differences between the two.
Travel Trailer vs Fifth Wheel Similarities
Whether you own a travel trailer or a fifth wheel, it's possible to set down the RV and detach it. The advantages here are clear. If you love the outdoors, you're able to leave the RV behind for a while and explore with the 4x4 features on your truck or SUV. Explore the roads without the RV holding you down.
Even if you aren't heading to campgrounds or dusty trails, and you prefer RVing to explore cities or attend sporting events, it's easy to detach and explore in a regularly sized vehicle. Both fifth wheels and travel trailers are able to offer options for getting you in an RV and adventuring at a low price point.
Another similarity is the ability to fit multiple people, even for sleep. Most travel trailers and fifth wheels have space for the entire family. Or, if you're camping with guests, you'll have room for them too. Many options seat four or more.
Travel Trailer vs Fifth Wheel Differences
While there are many similarities between these two, there are also some major differences. Fifth wheels will generally be somewhere between 25-45 feet, with the rig itself being quite large. A more powerful truck will be required to tow these. A fifth wheel can feel more like an apartment, and many have a large master bedroom area.
If you're looking for something smaller, you'll want to consider a fifth wheel. These range anywhere between 12 and 35 feet. Smaller options mean you can tow with a smaller car, like an SUV. In some cases, you may be able to tow with a midsize truck instead of a full-size truck.
The hitch is the most basic difference between the two. A travel trailer will attach to the bumper of the towing vehicle with a ball-and-hitch, while a fifth-wheel trailer will connect to the bed of a truck using a jaw hitch. The fifth wheel is generally more stable, though load-bearing hitches can be used for a travel trailer to stabilize it.
See Our Full Inventory Today
At Trailer Hitch RV, we carry a large inventory of new and pre-owned travel trailers and fifth wheels. Find fifth wheels from known brands like Forest River RV and Grand Design, along with travel trailers from Keystone RV, Lance, and Dutchmen RV.
Shop the California RV inventory on our website, or pay us a visit here at the dealership. If you have any questions about buying a trailer or selling the one you currently own, reach out to our team today.