RV Consignment California
1-800-847-2989
If you're looking to trade up or get the best price for your current RV, let the team at Trailer Hitch RV know. We are experienced with RV consignment in California and are here to help you through the process.
Our goal is to take care of selling your RV, so you're able to shop for that next RV and focus solely on that. Consignment of an RV can benefit you in many different ways.
What Is RV Consignment Like?
RV consignment is quite similar to visiting a clothing consignment shop, although this is a much larger item, of course. Your RV will be turned over to us, and while you'll retain ownership of the vehicle, we'll take care of handling phone calls, setting up appointments, and financing.
You can let us know about the RV you currently own online by filling out a form. Leave your contact information with us and we'll reach out with any further questions we might have about consignment.
An RV is an affordable and convenient way to see the country and enjoy a vacation. Consignment can be a great choice if you find that you are too busy to sell the RV on your own time. Contact us for more information about the process.
The Benefits of Consigning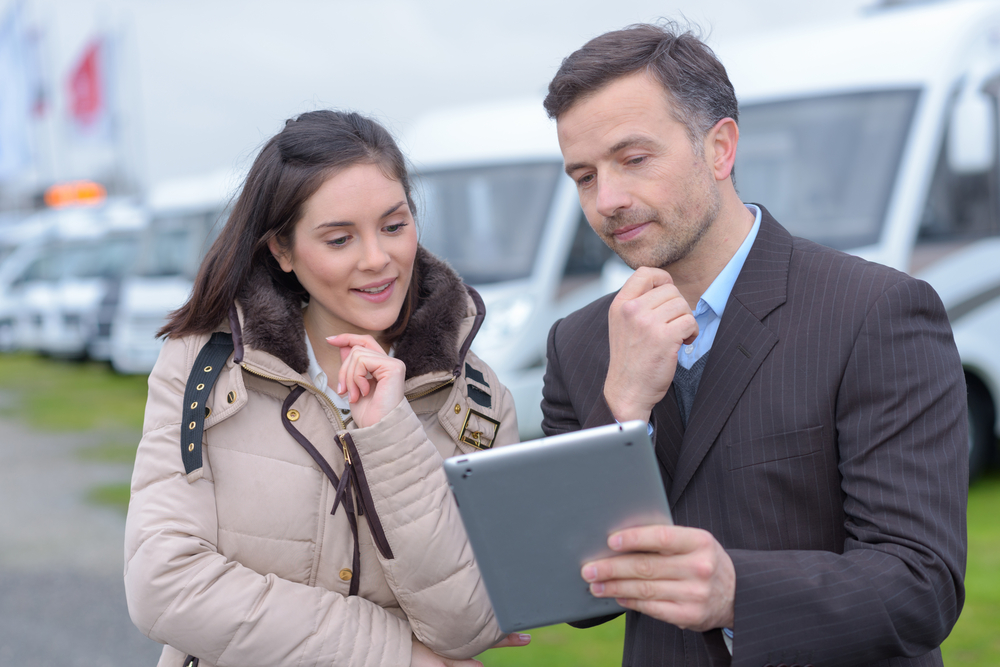 Consignment is a great choice if you don't want to handle the advertising, inquiries, and business side of showing the RV yourself. It can be a strain on your daily life to deal with questions, and it can take time out of your relaxing weekends. Perhaps you've already purchased that next RV and want to get out there. With consignment, we'll handle the showings and answer the questions so you don't have to.
When you work with an RV dealer like us, it can also help to cast a wider net. Your RV will have more exposure. Our goal is to sell your RV quickly. If you don't handle the marketing aspect of things on your own, it can take a long time to sell it privately.
Discover California in an RV
If you're going to own an RV, California is a great place to do it. There's so much to see and do in an RV here in the Golden State, whether you're in L.A. or cruising along the Golden Gate Bridge in San Francisco. Visit Yosemite National park with the family and take in everything it has to offer or set out for Disneyland with the kids.
The Napa Valley is the place to be for wine lovers. Perhaps you'll even crush a few of your own grapes while you're there. Let us handle RV consignment so you're able to spend more time in your next RV.
Contact Trailer Hitch RV Today
If you have any pressing questions about RV consignment in California, get in touch with the Trailer Hitch RV team today. We look forward to helping you get your current RV sold in an expedient manner, doing the heavy lifting so you don't have to.